A contemporary re-staging of Kaprow's 1960's Happenings on various social media platforms. The Digital Happening Project explores the interstices between the ephemerality of live performance and the permanence of a digital archive.
In his guided pied-pier tours, Kaprow gave participants esoteric instructions as he led them around New York City; The Digital Happening Project asks participants to post on social media in response to vague instructional prompts.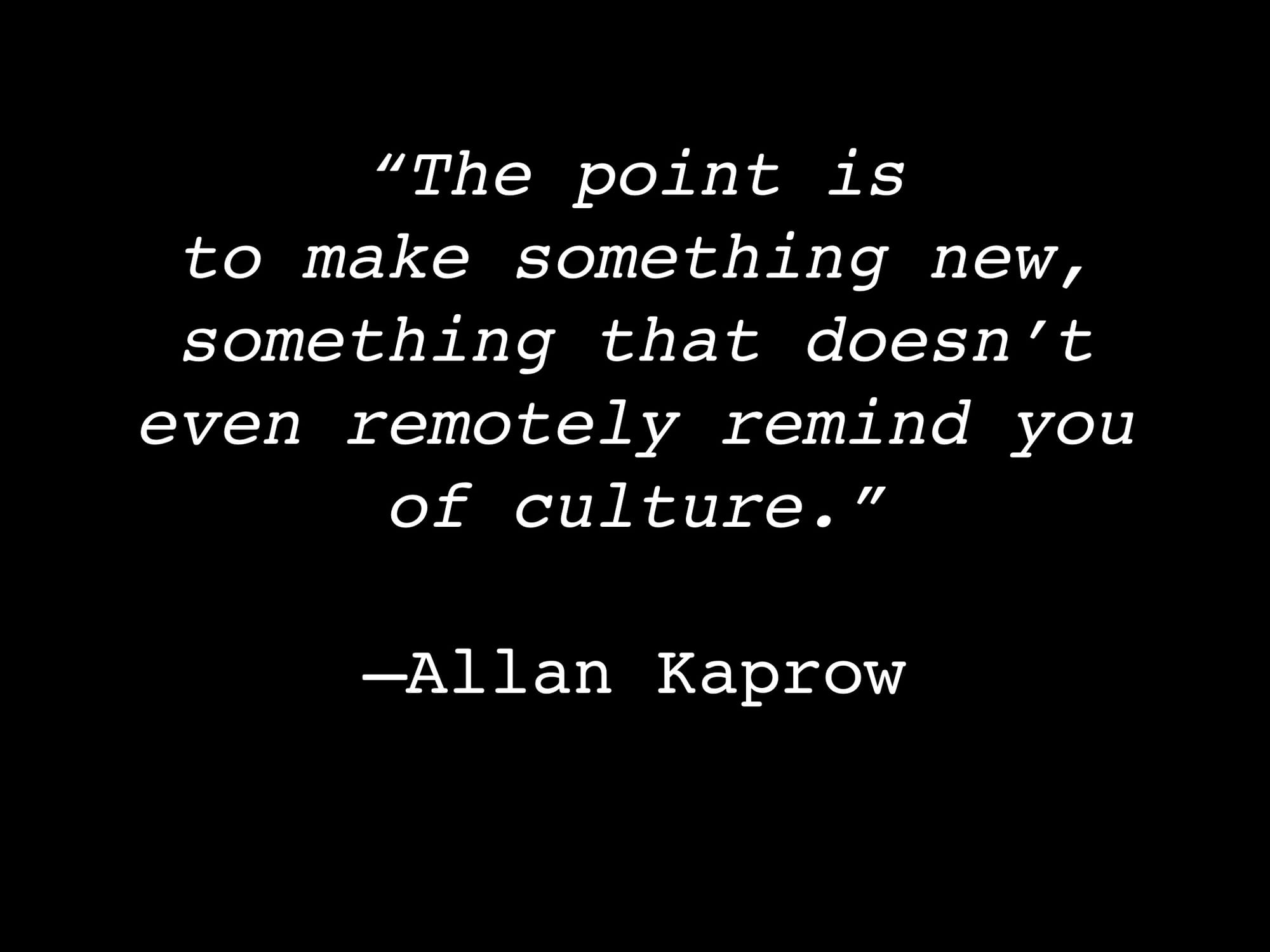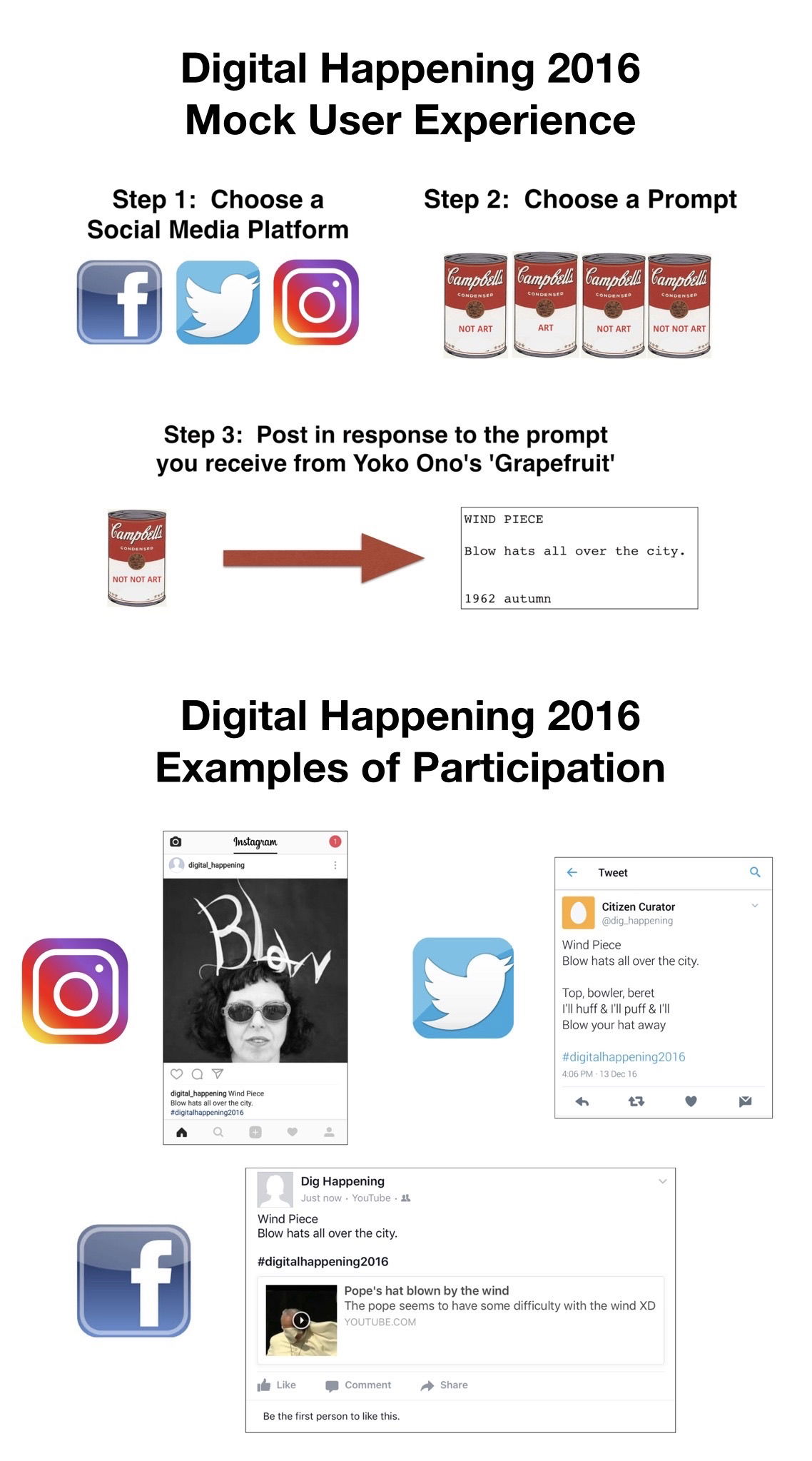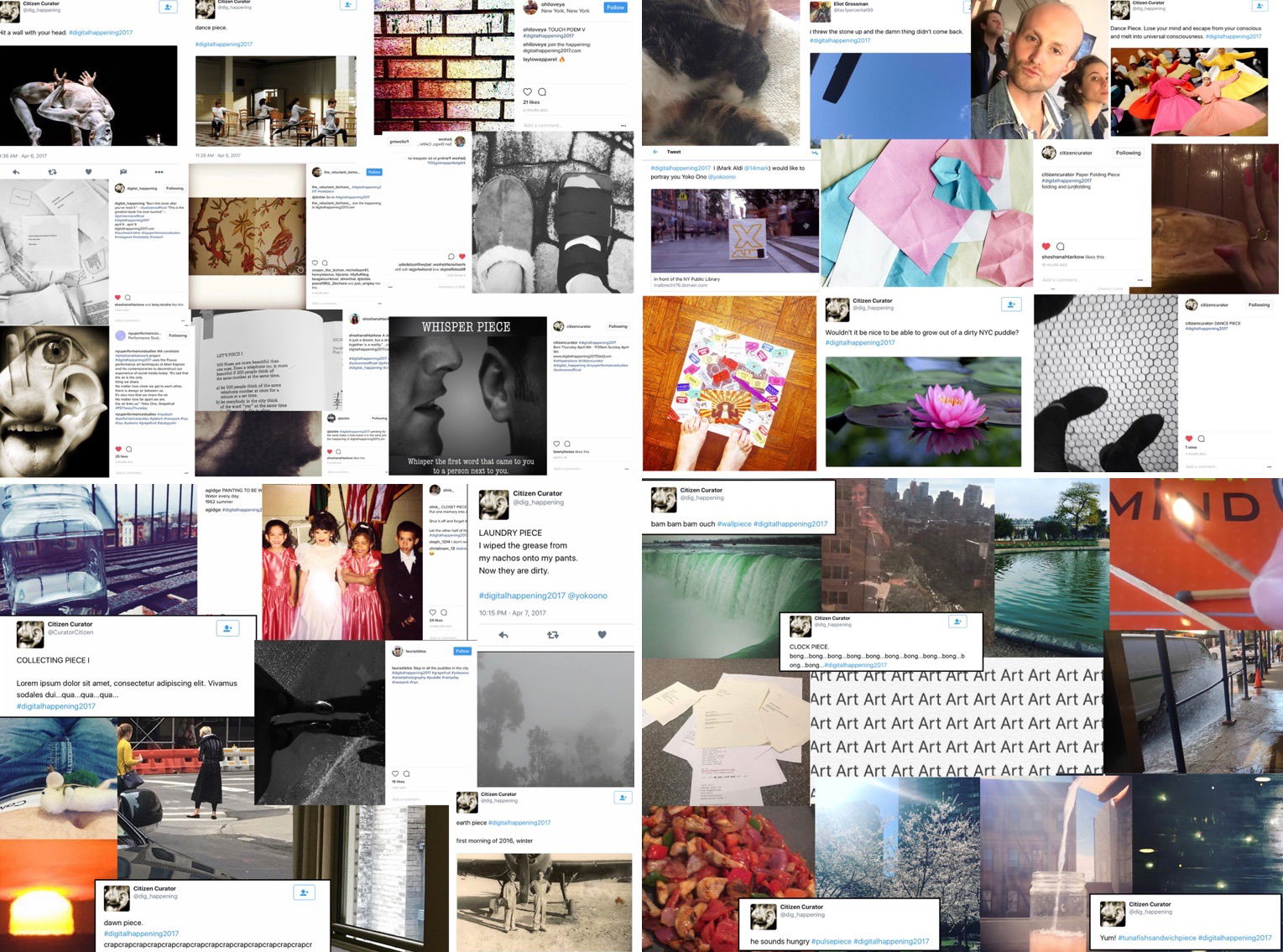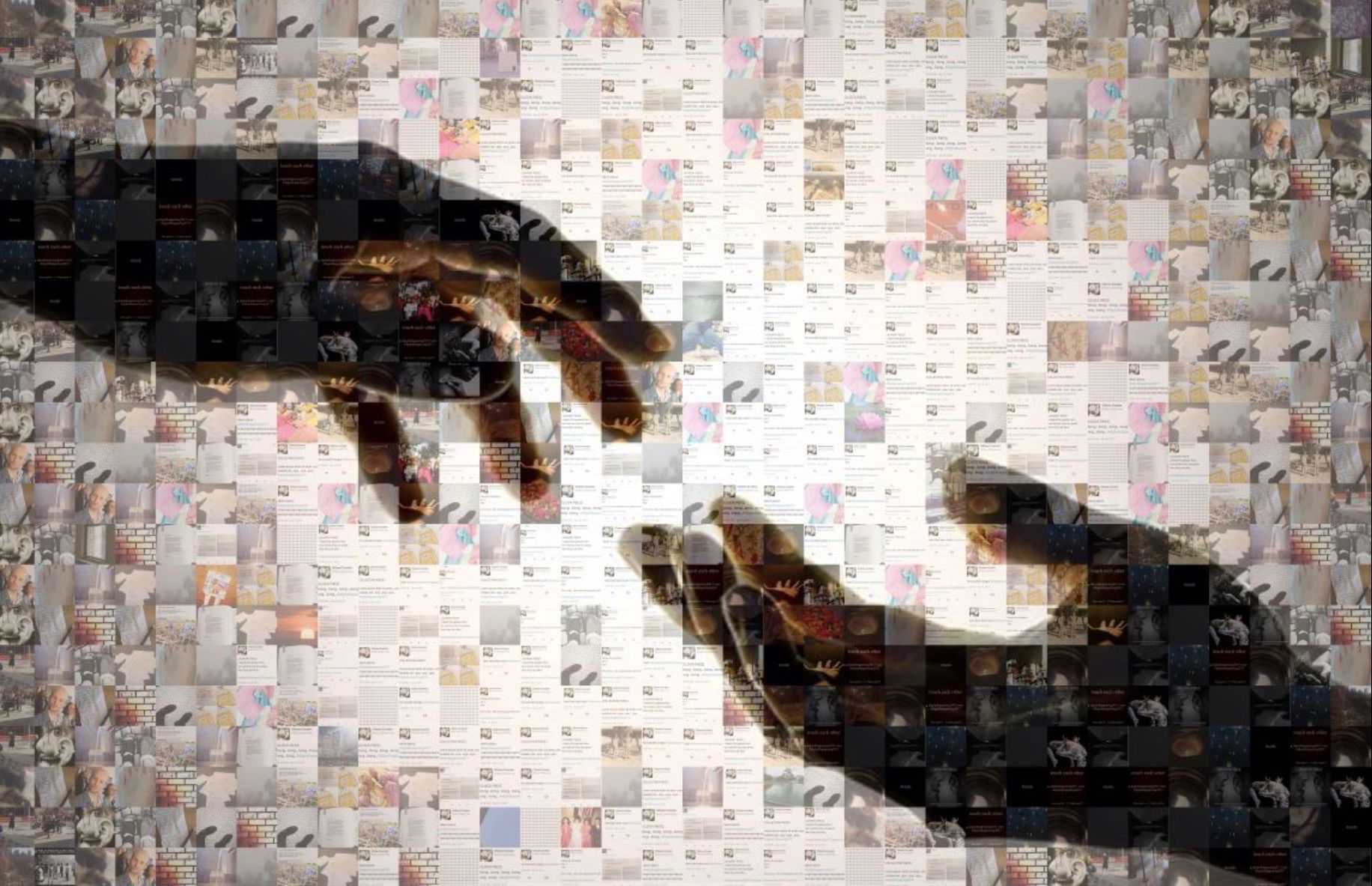 TESTIMONIALS
Richard Schechner, 82 - Professor, Director, Performance Studies Scholar, New York, NY
"A truly ambitious and successful digital happening. I look forward to its next iteration. And it is [...] a realization (if only temporarily) of McLuhan's notion of a "global village." The deeper theoretical questions are: how can the ephemerality of Kaprow's Happenings (they occur, they vanish) be accomplished digitally where everything is preserved in the archive ... forever? And how can the fleshly immediacy of "village" be accomplished when people meet only via sight and sound, digitally? Maybe you are seeking a new kind of "flesh"? A new kind of "disappearance"? Those ideas would be worth exploring, I think."
Anna Kolfinna Kuran, 27 - Choreographer, Reykjavik, Iceland
"The digital happening was a call to extend our perception of the self, of belonging to a (digital) community and what it means to belong to a digital community. It pushed me to think about how we communicate online and whether we in fact can find a sort of social experience through our keyboards, our posts and our online communication. I also wondered whether one could further explore the option of making art with others online through mediums like the digital happening prompts? Would that extend our notion of collaboration, of what belongs to the internet and what may not, and of how we can continue pushing boundaries and ways to interact by innovation and play!"
D.J. Morgan, 55 - Cincinnati, OH
"The experience gave me a feeling of connection to the greater universe. I loved seeing all the responses. That was my favorite aspect of the event."
Diego Cristian Saldaña, 26 - Musician, Author, Mexico City
"Today most people [...] has access to the means to produce, reproduce and publish his/her own life. Perhaps cultural production has never been so close to the general public as it is today. There are actions that change the way you move and interact with the world. They change your perception of things, they show new beauty. They are little, they can be uploaded. Those actions are happenings, and they can go digital!"